BEYOND REFLECTIVE PRACTICE & CONTINUOUS PROFESSIONAL DEVELOPMENT
BEYOND REFLECTIVE PRACTICE & CONTINOUS PROFESSIONAL DEVELOPMENT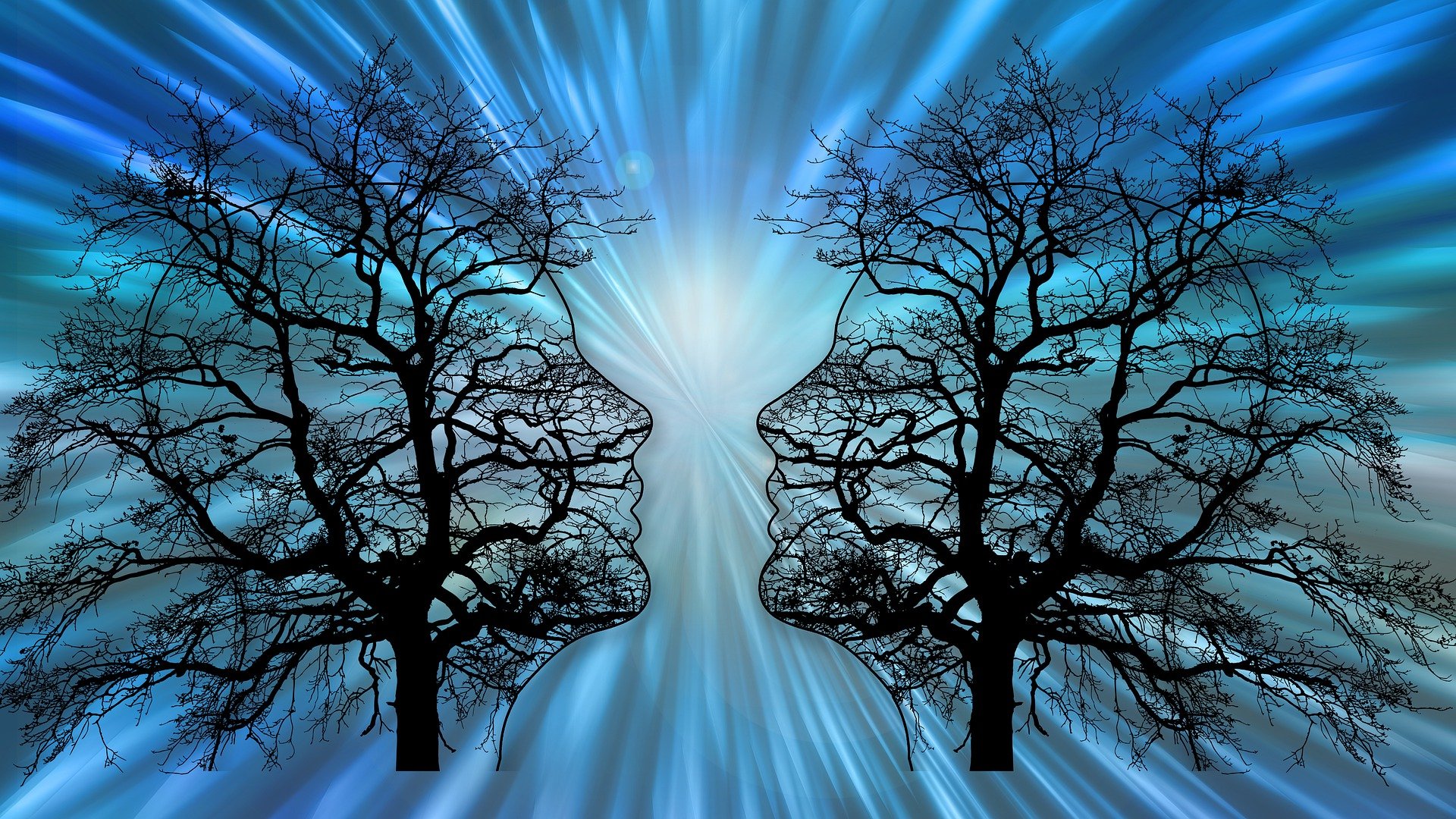 Reflective practice is described as the ability to reflect on one's actions so as to engage in a process of continuous learning. The rationale for engaging in reflective practice is that experience alone does not necessarily lead to learning, and that deliberate reflection is essential. Reflective practice takes many forms, for example, journaling following an experience.
It has also been suggested that continuous professional development (CPD) is crucial if we want to stay ahead of the curve in an ever-changing world. The phrase CPD appears to be used both formally and informally. For example, in professions such as medicine, accounting, and law, CPD is a key requirement of ongoing practice and licensing. However, CPD also refers to the more general commitment towards the enhancement of skills, capabilities, capacities, which often consists of various activities such as training, attending conferences, etc.
As advocates of reflective practice and CPD, we believe that both are critical if coaches are to continue to evolve and grow in response to the increasing demands of our world.  
Coaching Supervision: Over & Above?
Proponents of supervision have argued that supervision is necessary over and above personal self-reflection and CPD. A recent report on trends in executive coaching demonstrated a growing and clear commitment to supervision, with 88% of organizations stating that coaching supervision is a "fundamental requirement for any professional executive coach" (Ridler Report, 2017 pg. 67). Despite this, it was also reported that less than half (47%) are confident that all their coaches participate in supervision. Perhaps this reflects ongoing skepticism, misunderstandings, and even resistance on the part of some coaches to engage in supervision.
In our earlier article Are You and Your Coaching Fit for Purpose? we identified 7 key areas that we believe contribute to coaches, and coaching, remaining relevant and fit for purpose. In this article we draw on our own research, other global research, and relevant coaching discourses, to identify why we believe coaching supervision is valuable over and above self-reflection and CPD – a necessity not an optional extra.
The Power of Dialogue: Sounding Board & Thinking Partner
Our study provides preliminary support for the proposition that supervision is valued "over and above" other forms of professional development.
"Supervision also provided me with a place to examine my views with a coach rather than staying with my own thoughts."
"Verbally processing the challenges with someone who was not trying to 'fix' the situations, and was familiar with their nature, allowed me to explore new possibilities of approach during sessions."
"This was a different voice, coming from a different perspective that helped me see where I am at as a coach and where I want to go from here."
This is consistent with the experience of participants in a study by Alison Hodge (2016) who found the process of dialogue with their supervisor enabled a sense and clarity about what was happening with and between themselves and their clients, and which was often more powerful than other forms of reflection. In a study by Professor Anthony Grant (2012) the most frequently endorsed reason for engaging in supervision was that it provides a 'sounding board'; a safe space to talk out loud and discuss, to have assumptions challenged, and to gain insight and perspective.
In a later study by Paul Lawrence (2019), it was observed that 'verbalizing' improved quality of thinking. These findings are mirrored in our own research where participants reported they valued talking through issues or challenges they faced in coaching.
"I found it extremely beneficial to talk through ideas, concerns, and questions with [supervisor]. The objective feedback brought clarity to several areas"
"It was helpful to hone in on an issue that I was thinking about how to handle, talk through my experience and my thinking, and have someone help me to reframe my thinking."
Isolation, Meaningful Connections & Critical Moments
The solitary nature of coaching and feelings of isolation have also been a key theme in the research. We believe that supervision offers the coach the opportunity to connect to their professional community in a meaningful way, both in one-to-one and group supervision settings.
"I loved being able to connect with another coach in a supportive way.  I miss that in my environment."
"It makes me feel more connected to the broader coaching community as well, and helps to keep me up on the latest thinking and approaches in my supervisor's coaching community – as it relates to my work with my coachee."
These connections are all the more important when coaches face moments of self-doubt, when they feel "stuck" with a challenging case or issue or when they face the tensions and ambiguities that are associated with 'Critical Moments' in coaching (e.g., Day, de Haan, Sills, Bertie, & Blass, 2008; de Haan, 2008). Critical Moments are described as unforeseen emotional episodes that may lead to stress in the coach/client relationship and anxiety and self-doubt in coaches.
Emergence of New & Bigger Systemic Perspectives
Consistent with earlier research, our own research has found that the different, new, and systemic perspectives that emerged in the supervision sessions provided an opportunity for participants to see patterns in their coaching and the broader aspects of the coaching relationship and environment.
"Coaching supervision allows us to "look, think outside the rut", to view patterns that were unrealized."
"It afforded me a panoramic view on the issue I was presented with – how I saw and approached the problem."
In short, supervision helped the coaches "to see" more (Wright, McClean-Walsh & Tennyson, 2019). We can only reflect on that which we can see – supervision provides us with an extra set of eyes.
"The Coaching Supervision helped me deal with the issues I faced by helping me to see other points of views; see the bigger picture. I would not have been able to 'see' beyond my issue had I not spoken about my concerns during the Coaching Supervision session."
"[Supervisor] has shown me new doors that I did not know were there…"Every conversation opened new possibilities for me."
Increased Understanding of Self & Others: Enhancing Confidence
Similar to earlier research, participants in our study reported a new understanding of their inner self, an improved understanding of their own blind spots and what they bring to the table, and an enhanced appreciation of the coaching relationship and dynamic. This resulted in reframing their perspective on client behavior, the challenges they face in their coaching, and their confidence as a coach.
I'm looking at myself differently and that difference with a new  found energy will benefit future clients."
"It was also helpful to have coaching questions asked of me to help identify where my personal perceptions and/or challenges might be contributing to the issue(s)"
"I have more confidence and feel more comfortable with flexing my approach and also committing to really defining very clearly my coaching approach."
Connecting the Action Learning Cycle, Inspired to Learn & Grow
Supervision is seen by some as a key element in the action learning cycle that connects what we learn in coach training, with the practice of working as a coach – through a process of unlearning and relearning (Hawkins, Turner, & Passmore, 2019). Indeed, many participants in our study shared that they felt the insights they gained from the supervision sessions provided them with a perceived 'missing link' between theory, their training, and practice.
"To me, this was the missing link.  I'd had recordings evaluated and received peer feedback through reciprocal peer coaching, but I felt I needed guidance in some of the practical areas that go beyond the simple mechanics of coaching or coaching theory and research… a way to bring those together.   I have a lot of theory from my PhD in organizational psychology, and a lot of the brass tacks from my coaching program.  But [Supervisor] really helped me with some nuances that aren't obvious from my training and previous experiences and I can only imagine that I'm just at the tip of the iceberg right now.  I think there is much more to learn."
For many, the supervision also highlighted the importance of on-going learning and professional development.
"Provided insight on how I can be more effective through additional learnings/education – strengthening my knowledge and skill as a Coach."
Supportive of Overall Well-being & Effectiveness
Coaches who engage in supervision have also reported that it enables them to attend to their overall wellbeing and effectiveness. It provides a space to express concerns regarding their personal and professional lives, which has a restorative effect. Further, they have valued and appreciated the reassurance, affirmation, feedback, challenge and encouragement that their supervisor provided (Hodge, 2016). Similarly, in our own research, participants reported on the re-energizing and restorative impacts of supervision, which is critical given the emotional labor involved in coaching and if we are to avoid compassion fatigue and burnout.
"The supervisor demonstrated a supportive curiosity for my well being and my practice"
"Coaching supervision helped with managing frustrations and stress"
Development of Internal Supervisor
We believe that through support, challenge, learning, and role modeling in supervision we are able to more effectively develop our own 'internal supervisor'. This leads not only to greater criticality and reflexivity but also, supports our capacity to think 'on our feet' – our 'reflection in action'. This in turn, helps us become less reactive in the moment and to develop more thoughtful responses.  In recent group coaching research (Lawrence, 2019) one participant commented:
"…I carry the group around with me. What would so and so say? Imaginary friends"
Helping Maintain the Quality of Coaching
Finally, we believe that we cannot continue to grow as practitioners through training, various learning activities, practice hours and self-reflection alone. While essential components of our continued relevance and fitness for purpose – they are necessary but not sufficient. We discussed this in our earlier article: Are You and Your Coaching Fit for Purpose? (link here). In our next article: Who is Supervision for? we explore this in greater detail, touching on areas such as the development of 'self as instrument' and 'self-deception' in coaches.
"I have done significant training, but no learning has made more impact on me as a coach than supervision. I am committed to continuing coaching supervision as there is no more effective way of ensuring I provide the most effective coaching to my clients". +1 646 266 2433
info@coachingedgeglobal.com