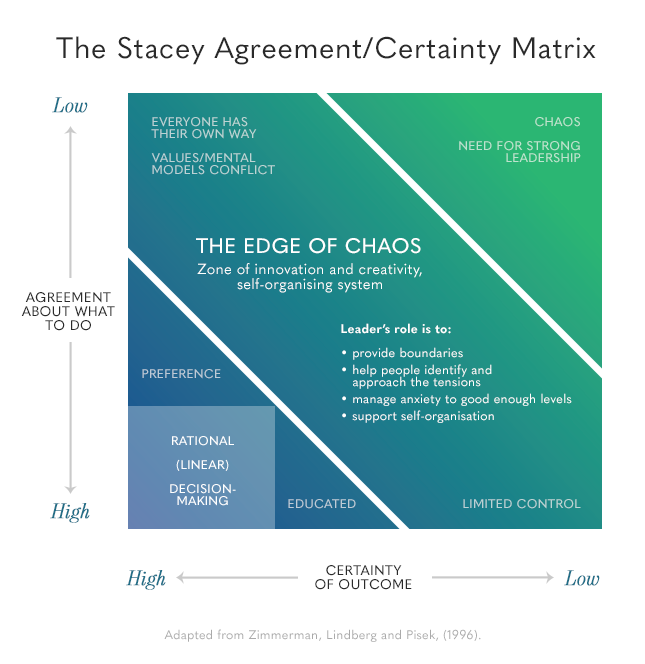 MANY CURRENT APPROACHES TO LEADERSHIP AND COACHING ASSUME A LINEAR CAUSE AND EFFECT THAT IS ONLY USEFUL IN STABLE AND PREDICTABLE ENVIRONMENTS.
We understand first hand the dynamic of operating in today's knowledge driven, uncertain and interconnected world. Our approach offers a new paradigm for leadership and coaching – one that recognizes the increasingly complex challenges leaders face and one that prepares them for the world as it is, rather than the world as it once was.
WHY WE STARTED CEC GLOBAL.
CEC Global was founded to help leaders develop the self awareness and perspective taking capacity that enables them to think act and engage in new ways, and to create the cultures and environments that lead to sustained high performance. Our clients:

Face greater demands to "do more, to a higher quality with less"

Live everyday in a changing and unpredictable environment

Need to collaborate and network across organizational functions and/or global boundaries

Are being asked to think more strategically and more systemically – to "connect the dots"

Need to make more innovative decisions in environments that trigger our instinct to minimize risk

Are asked to demonstrate more self-direction, agility and resilience, and to be able to develop this in their teams
Our clients are Fortune 500, FTSE 100, ASX 100 Companies along with global and leading legal and professional services firms. We design customized programs that work with our client's unique characteristics while supporting critical stakeholders' needs, both now and in the future. 
PASSIONATE ABOUT RAISING STANDARDS IN LEADERSHIP, COACHING AND ORGANIZATIONAL DEVELOPMENT.
We set a very high bar for the selection, assessment and professional development of our coaches, coach supervisors and consultants. Once on-board, they receive ongoing professional development and coaching supervision from the qualified and experienced coaching supervisors within our network.
We actively develop and maintain relationships with global thought leaders, researchers, academics and practitioners.  This keeps us at the leading edge of current thinking and evidence-based practice.
Our consultants and coaches have extensive global professional experience. We are former senior business leaders, executives, corporate advisors, financial professionals and lawyers who understand the world in which our clients operate.
COACHES AT CEC GLOBAL HAVE:

Masters or Doctorate level education in business-psychology, coaching and/or leadership

Training in systemic approaches applied to coaching, individual and group interventions

Real world experience, from careers in business, legal, professional or financial services, in client facing roles or as in-house or external experts

International experience through managing global teams, living or working in different countries

Regular individual and group supervision and a commitment to ongoing personal professional development

Coach Supervisors at CEC must have undertaken formal coach supervisor training +1 646 266 2433

  |   info@coachingedgeglobal.com