ARE YOU AND YOUR COACHING FIT FOR PURPOSE? – THE KEY ROLE OF COACHING SUPERVISION.  
ARE YOU AND YOUR COACHING FIT FOR PURPOSE? – THE KEY ROLE OF COACHING SUPERVISION.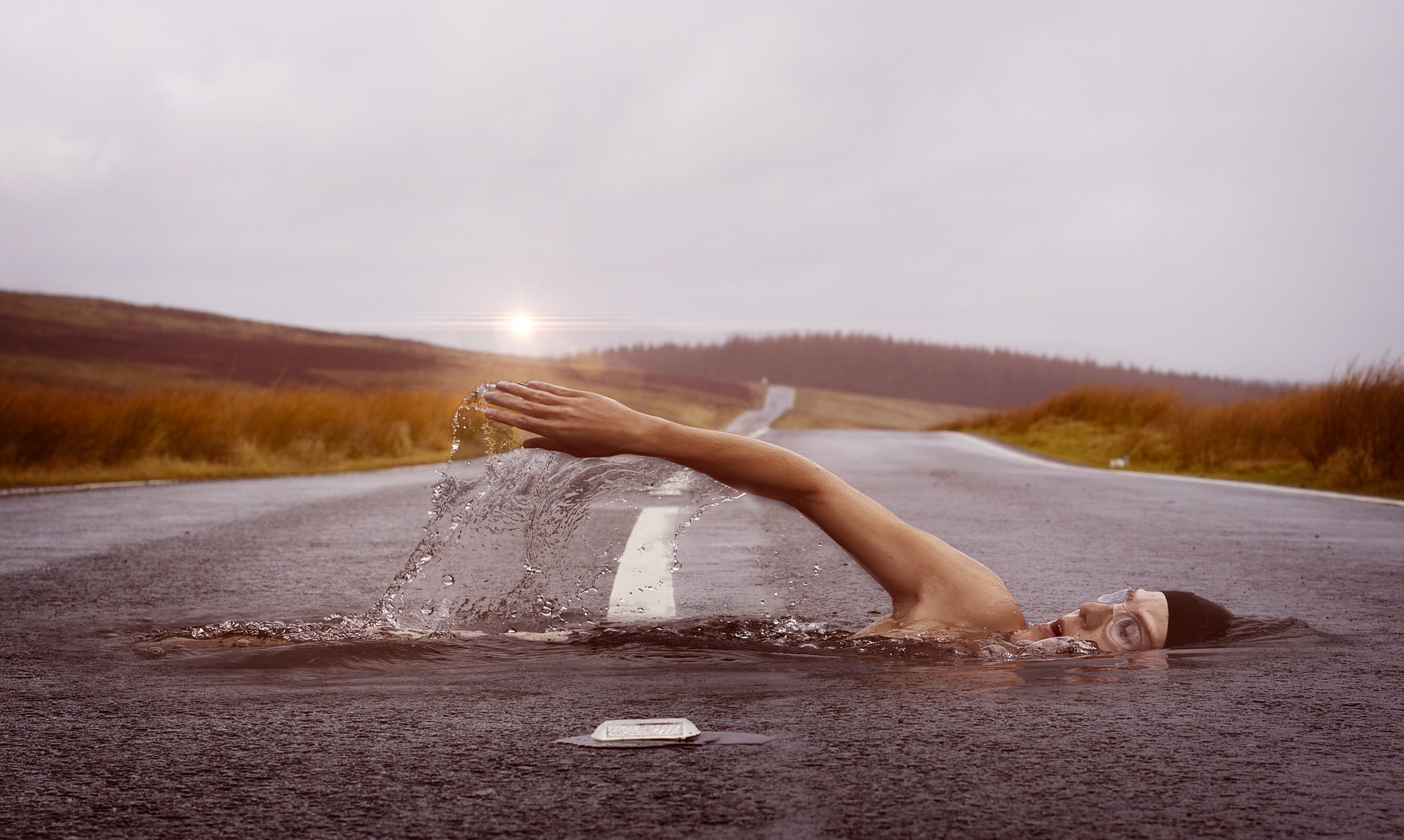 ARE YOU AND YOUR COACHING FIT FOR PURPOSE? –

THE KEY ROLE OF COACHING SUPERVISION.  
In our previous articles, we have shared an overview of what supervision is, what some of the values and benefits are, including separate articles on some of the ways in which coaching supervision can help address the needs of independent external coaches, support internal coaches given the unique complexities in their role and why an organization might invest in coaching supervision.
In this article we explore the question: Are you and your coaching fit for purpose? We outline seven key areas that we believe contribute to coaches, and coaching, remaining relevant and fit for purpose and the key role coaching supervision may play.
Are You and Your Coaching Fit for Purpose?
According to the Oxford Dictionary, if something is Fit for Purpose it is "well equipped for its designated role or purpose". In law, a Fit for Purpose obligation typically imposes a higher duty than that of exercising "Reasonable Care and Skill". Query then what this means in the context of coaching? Are we, as coaches, well equipped for our designated role or purpose?
An Increasingly Complex World…
We are bombarded with literature that suggests that in today's complex, interconnected, and rapidly changing world, the demands placed on our leaders and organizations have grown exponentially. The Covid pandemic, it would seem, has brought this into sharp relief – as we begin to recognize the obvious interconnections in our global world, the lack of real control we are able to achieve, the unquestionable complexity of our responses to the current environment and the increasing prospect of an uncertain and ambiguous future.
At the same time, critics have argued that current leadership approaches do not capture the complexity of this dynamic. Further, Robert Kegan, a former professor at Harvard University has argued that there is a "mismatch" between the expectations we have of our leaders and their level of cognitive development, sometimes referred to as Vertical Development. Consistent with these criticisms, we have argued elsewhere that for coaches to be fit for purpose in supporting leaders to meet these demands, we too must achieve the 'right fit' between the complex challenges of contemporary society and our own personal and collective capacity to understand, critically consider and integrate multiple perspectives on client issues and the coaching process.
Seven Key Areas for Development.
1. Adopting a Systemic Frame
Early approaches to coaching largely adopted models-based approaches such as GROW that are linear and reductionist. Recently, we have seen an increase in more systemic approaches to coaching that have regard to the context in which coaching clients operate. It is of course, not quite as simple as calling ourselves a "systemic coach" or saying that we "take into account the organization/system", there are multiple systems theories, each with its own philosophy and approach to change. Working with a supervisor who has an in-depth understanding of systems dynamics may help facilitate a more nuanced understanding of complex systems and increase a coach's capacity to integrate complexity and perspective taking capacity. Our own personal approach most closely aligns with a Complex Adaptive Systems perspective that frames the coaching dialogue as a complex interactive dynamic from which adaptive outcomes emerge. This, in turn, emphasizes the "use of self' as the main instrument of coaching.
2. Development of "Self"
There has also been a noticeable shift from performance coaching towards more developmentally focused coaching that draws on theories of developmental psychology and is aimed at enhancing a client's ability to meet current and future challenges more effectively as a result of the development of an increasingly complex understanding of self, others and the systems in which they operate (Vertical Development). While relevant in all coaching engagements, there are a number of issues that may be more complex in the practice of developmental coaching. For example, the blurring of boundaries between coaching and therapy, the identification of mental health issues, the effects of parallel processing, challenges around ethical issues, and the stage of development of the coach vis-a-vis the client. Supervision may help coaches actively engage in their own developmental process through the integration of learning, experimentation, and reflective practice that takes them to, and beyond, their "growing edge". Supervision may also help coaches reflect on their own developmental level and consider its impact on their coaching – what does it enable and what does it constrain? Such considerations highlight the importance of development of our "personal self" as well as our "professional self".
3. Moving from Competencies to Capabilities
Despite these shifts in thinking and approaches to coaching, coach education, training, assessment, and accreditation appear reflective of an outdated and arguably unhelpful paradigm – one that reduces coaching to a mechanistic progress that is at odds with the complexity of the coaching dynamic itself, the context in which coaches work and the challenges faced by our clients. While competencies are necessary, they are not sufficient. We support a move to a more capabilities-based approach that also: emphasizes the importance of the development of reflexivity, critical thinking, and reflective practice; reflects the complexity of the context in which we, and our clients, operate; supports congruence between self and style of practice; enhances psychological mindedness; and the development of personal and ethical maturity. Engaging in supervision with an appropriately qualified supervisor may help support a coach's on-going development in each of these areas.
4. Growing Ethical Maturity
Good coaching is underpinned by the highest standards of competence, responsibility, and sound ethical judgment. However, unlike professions such as medicine, law, and psychology, coaching an unregulated industry with no universal standard of practice or code of ethics. As such, we have no clear or definitive guidance as to the standard and scope of our professional responsibility. While recourse to existing codes of ethics may provide direction in times of uncertainty, they cannot provide guidance on the myriad of ethical dilemmas coaches will inevitably face. Supervision may help coaches navigate the boundaries of their own competence, explore ethical issues, and to develop their ethical maturity. While also acknowledging the inextricable link between ethics and law, we note that the development of legal thinking appears an overlooked aspect of our development as coaches.
5. Enhancing Legal Thinking
Despite a proliferation of coach education, training and development programs, there is limited understanding of the approaches to learning and development being used. We suspect that there are very few programs that address the legal implications of practicing as a coach in any meaningful way. While legal issues should be a core aspect of the education and training of coaches, this can only ever be at the level of guidance. Similar to the necessary limitations of ethical codes, the law is complex, coach education can never cover the plethora of situations that a coach is likely to encounter. It is in this context that supervision has an essential role to play in the development of legal awareness, knowledge, sensitivity, and judgment. Developing reflexivity and critical thinking around the legal implications of our practice is not only part of our commitment to quality, integrity, accountability, rigor, and high levels of service, but also our professional responsibility to the broader coaching industry and the clients and communities we serve.
6. Coaching is Part of a Wider Social Context
The preamble to the Universal Declaration of Ethical Principles for Psychologists adopted in 2008, contends that psychologists carry out their activities within a larger social context, which is connected across generations and natural and social environments. It has as a purpose its contribution to a stable society that enhances the quality of life for all human beings. Thus, it ties the profession to a wider purpose and practice to a greater good. It has been suggested that coaching for individual and organizational development should be extended to address issues of importance to societies as a whole. For example, calls have been made for coaching to take real and systemic action to support the response to climate change. While we are not suggesting that all coaches should coach for social change, these are our values and assumptions, we would advocate, however, that coaching is seen in its wider social context. Supervision is a great place to explore the inevitable tensions and dilemmas faced by coaches, particularly those who work in and with organizations.
7. Focus on Health & Well-being
Finally, last but by no means least, the emotional labor of our work as coaches cannot be underestimated, and as such, our physical and psychological well-being are also critical components of maintaining our fitness for purpose. This is also consistent with one of the three main conditions of "use of self" in coaching: looking after ourselves as "instrument". The increased requests from clients for development and programs to support mental health and wellbeing and the outreach by supervision groups and coaches to their colleagues over the past year is perhaps testament to this. It is here that supervision has a critical role to play through the Restorative function. We are reminded of the scene from the Superman movie where Superman catches Lois Lane in mid-air and says, "I've got you" – and she responds – "You've got me, who's got you?"
Supervision & Reflective Practice
It is our firm belief that as coaches we must engage in ongoing professional development, reflective practice, and supervision if we are to support ourselves, and our clients, to remain relevant and fit for purpose in our everchanging context. Our own approach to supervision emphasizes the importance of helping coaches "to see" more than they can currently see in themselves, others, and the world. This includes, for example, gaining a greater appreciation of self – our own predispositions, assumptions and biases, the inherent complexity in the coach/client relationship, broader stakeholder perspectives, and those things that are not in our current frame of reference. We believe that coaching supervision provides an opportunity for us to step back from our work and take a broader view, which is critical to our ongoing effectiveness and transformation, or as one supervisee recently put it "It's not so much that I'll "do" something differently, but rather I'll "be" someone different.  From there everything else flows."
Find out more
This article is part of a series in which we aim to share information with the coaching community in service of raising awareness and understanding of coaching supervision.  In our next article, we explore the ways in which coaching supervision may go beyond reflective practice and continuous professional development.
If you would like to receive these articles direct to your inbox, sign up for our mailing list.
To find out more about our approach to coaching supervision visit our website. +1 646 266 2433
info@coachingedgeglobal.com