Building Life Long Skills for a Changed World – Strategies for Motivation, Performance & Well Being
Building Life Long Skills for a Changed World – Strategies for Motivation, Performance & Well Being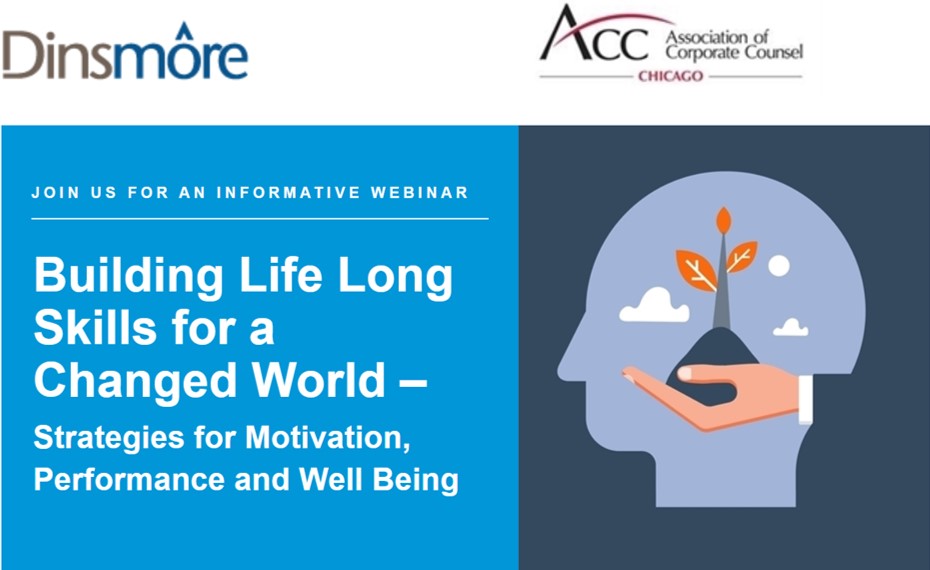 This informative webinar moderated by Dinsmore partner Bobby Lucas, will feature a discussion with CEC Global partners, Angela Wright, an organizational coaching psychologist and former attorney, and Sarah Tennyson, an organizational psychologist. Both have decades of experience in working with corporate leaders, bankers, lawyers, and in-house counsel around the world.  The aim of the above session will be to look at evidence-based approaches to a number of areas, including:    
Engagement and motivation

Managing anxiety and stress

Creating a positive climate

Demonstrating empathy and understanding

Adopting a solution-focused approach
This program is pending approval for 1.25 hours of Illinois MCLE Professional Responsibility Credit (Mental Health and Substance Abuse). +1 646 266 2433
info@coachingedgeglobal.com